We created this recommendation page for easy access to the products, services, and companies that we use and/or those we know are valuable. This is a great way to help you find great products and services all in one place. You can literally save thousands of dollars all from this one page!
Disclosure: There are some affiliate links below, but these are all products we highly recommend. We would not put anything on this page that we haven't verified and/or personally used.
Money Saving Websites
Airbnb: Our favorite way to travel is to stay in short-term rental vacation homes such
as Airbnb (grab your $20 Airbnb coupon code for your next stay). Airbnb vacation home rates on average are cheaper than a hotel. Another advantage is you can rent an entire house with a full kitchen. If you are planning on going on vacation with a bunch of people renting an entire house and splitting the cost is a huge money saver!
Trip Adviser: This is your one stop shop to find the best vacations around.
TripAdvisor is the world's largest travel site. They provide a comprehensive travel planning experience. They have over 100 million candid traveler reviews of hotels, restaurants, and attractions worldwide.
Booking.com: Booking.com is one of our favorite travel websites. They seem to
always host some of the best deals around. With this website, you can find affordable hotels, resorts, apartments, and more to stay at on your next vacation.
Ebates: Sign up for a website like Ebates where you can earn free CASH BACK for shopping online like you already do. It's as simple as picking the store you want to shop at (huge selection such as Amazon, Kohls, Toys R Us, Nike, Overstock, etc.) and shopping like normally do. Ebates makes a commission for referring you to the stores you shop at, and they give cash back as a thank you. Plus, when you sign up through our link, you receive a free $10 cash back!
Amazon Prime: Amazon Prime is a must if you do any of your shopping online. Amazon has the largest selection of products on the internet. One of the biggest benefits to having an Amazon Prime membership is free 2-day shipping and free returns. Amazon makes the online shopping experience seamless. You also get free Prime Video and Prime Music with your Amazon Prime membership. Sign up today and try Amazon Prime for 30 days free.
$5 Meal Plan: $5 Meal Plan is perfect for the busy family that
struggles to have dinner together. It's only $5 a month (the first two weeks are FREE) and you get meal plans sent straight to you along with the exact shopping list you need in order to create the meals. The meals are super easy to make and very affordable.
Pinecone Research: Pinecone Research is a company
Brittany has used to complete online surveys. They pay you for each survey you complete and they also occasionally send free products to review! Click here to sign up for Pinecone Research.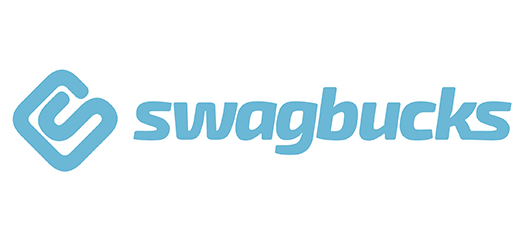 Swagbucks: We have used Swagbucks for years. When it comes to earning money online it does not get much easier. Earn Free Gift Cards when you shop online, watch videos, take surveys, and discover deals and promo codes. Over $150 Million paid to members. Join Today!
Money Management Help
LendEDU: LendEDU is a marketplace for student loans and student loan refinance. We have had hundreds of our readers use their service to see if refinancing was right for them. They make the refinance process as simple as possible. A short 10 questions survey will provide you with a better feel for what type of individual refinancing product will work best for you. Upon completion, LendEDU will provide you with multiple refinancing offers from the most trusted refinancing companies in the country. It's 100% free and will not affect your credit score. See if refinancing is right for you now.
Credit Sesame: With Credit Sesame you can get your credit score for free, no strings
attached. Your credit score has huge implications on your life, so it's always a good idea to keep an eye on it. Your credit score can affect whether or not you are approved for a loan, whether you are hired at certain jobs, your interest rate, and more. It's easy to increase your credit score, so you should start doing so today!
Personal Capital: Personal Capital is an amazing company we highly
recommend. They provide financial software similar to Mint, both which are free. We started using Personal Capital a few years ago and it seems much more detailed than Mint. We thinking using them in combination is your best option. You can track your net worth, your cash flow, your portfolio, investments, and more. Personal capital is much better at tracking your investment portfolio and offering advice. Get your finances organized today.
Betterment: Betterment is your millennial Robo investor. We started using Betterment right after we graduated from college in 2008. If the company you work for does not offer a retirement plan Betterment should be the first place you look. Betterment is a complete investing solution. With no commissions, lower fees, over $9B managed, tax harvesting, global diversification, efficient rebalancing it's a no brainer!
Mint: We love Mint as much as any of these products. Mint is a free service
to track your budget, finances, track your savings goals, and more. They also provide simple to understand graphs and diagrams to make seeing the big financial picture easy.
Stockpile: Stockpile is the perfect gift for a recent high school or college
graduate. Honestly, it is really for anyone that wants to start investing. Instead of having to buy a whole stock share, you can buy fractional shares and invest at your comfort level. They are an easy and affordable way to buy in stocks. They offer online gift card and physical gift cards in many stores. Sign up today and get a $5 credit for free.
Blogging Recommendations
Making Sense of Affiliate Marketing: We highly recommend checking out
the blogging course Making Sense of Affiliate Marketing if you are planning on making money from your blog, even if you are brand new. After taking the course we instantly started making more affiliate sales and conversions. The knowledge gained in this course is worth every penny paid to take it. If you are a blogger you NEED to take this course ASAP. The free bonus material (Pinterest & traffic growth) is the cherry on the top!
Bluehost: If you're looking to start a WordPress blog cheap, then choosing
Bluehost for your hosting company is your answer. Bluehost has been one of the top web hosting companies since 2003 and you can start your own blog with them for just $3.49 a month! Another bonus is if you sign up using our link you will get your domain for free if you purchase a 12 month or longer blog hosting plan.
Board Booster: Board Booster is a must have if you plan on using Pinterest to drive traffic to your blog. Board Booster is a pin scheduling tool for every blogger. It helps manage Pinterest accounts by automatically spreading new pins over ideal pinning hours. Create campaigns to pin your best pins to group boards automatically. One of our favorite tools is the looping tool. This allows you to loop your favorite boards to keep your content looking fresh to your followers.
Moolah Massive Facebook Growth: When running a blog or website growing your following should be one of your main priorities. Facebook is still the largest social media platform in the world. If you truly want to reach your maximum potential growing your Facebook page is a must. Moolah is broken down into 6 modules that have easy to follow videos. Want your content to go viral? Get on the waiting list for this course as it's only offered 3 times a year.
Grab Your FREE Budget Template
Let's get money savvy together!